After weeks of relentless research, designing and testing, our entire team was flying over the moon (oh how we wish!), as our first ever drone for Mars – Nirveek v1.0 , as boldly as its name suggests, secured us the 8th position amongst all the teams worldwide in the International Planetary Aerial Systems Challenge 2021. However, the more exciting news here is that our team, out of all teams, was able to equip Nirveek with the most Innovative Gas Compression System, which led us to bag one of only two highly-esteemed innovation awards at the ceremony.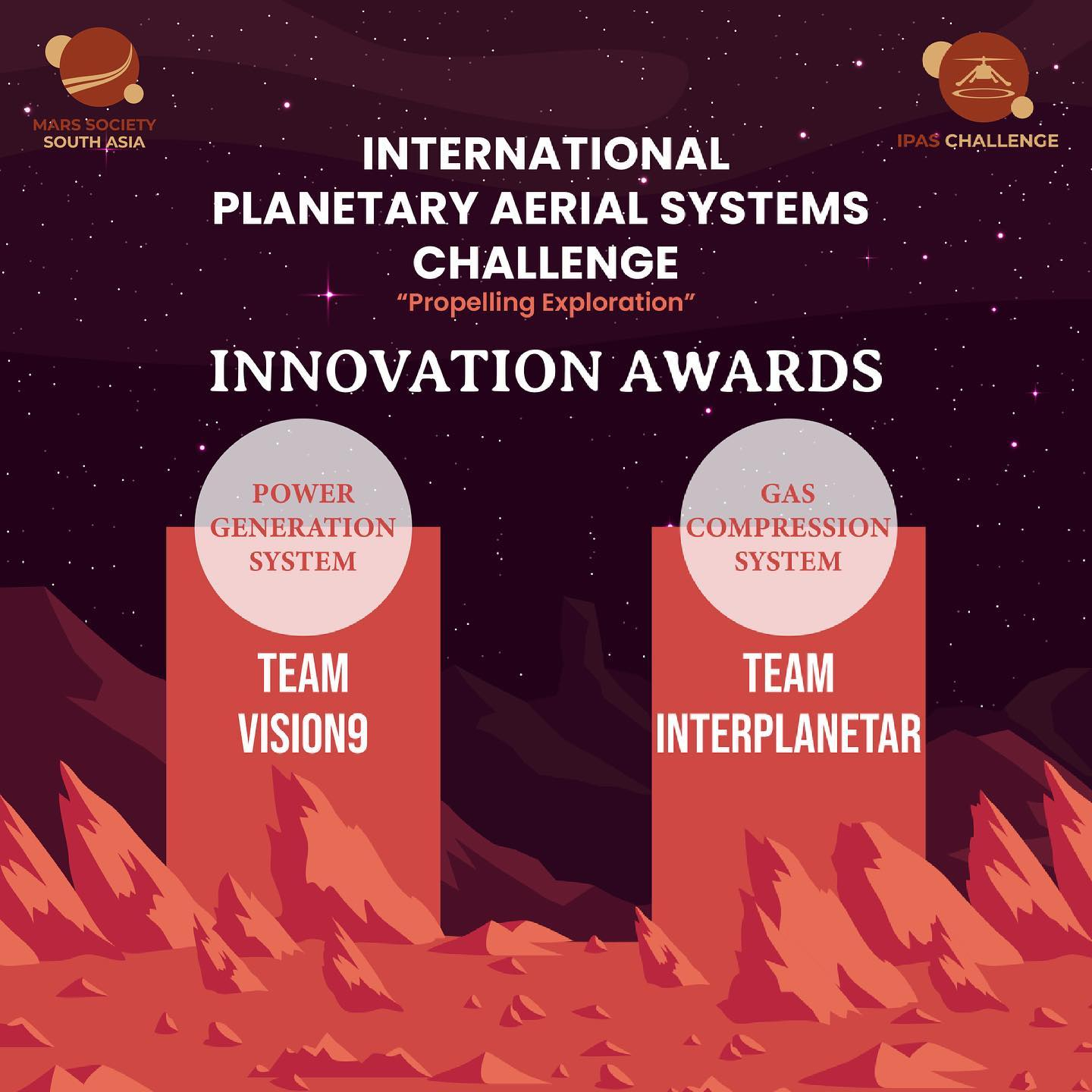 Following this hard-earned victory, quite a few local newspaper outlets were generous enough to feature our success in their columns – The Daily Star, Prothom Alo, The Daily Ittefaq and quite a few more.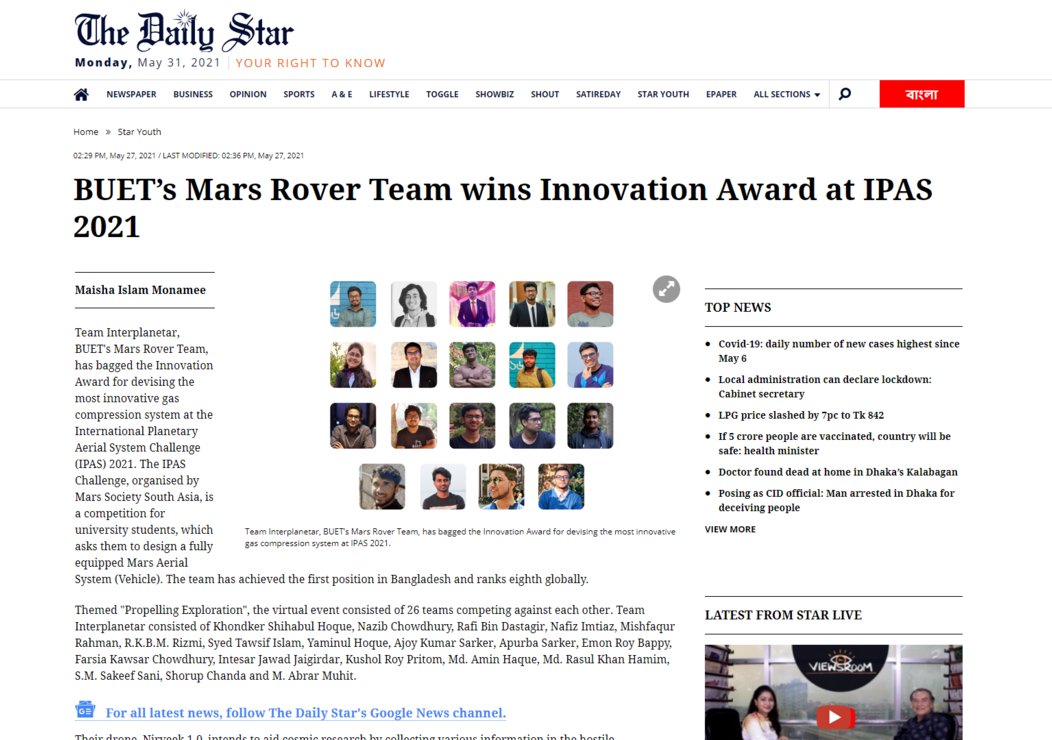 Some of us were also fortunate enough to make our first appearance on national television, in an interview by Somoy TV.
Overall, it was a fantastic experience for us. The win coupled with the acknowledgements and words of encouragement really boosted up our motivation – we are now very excited to expand our horizons and dive deeper into the research of drones and other planetary aerial vehicles in the future.